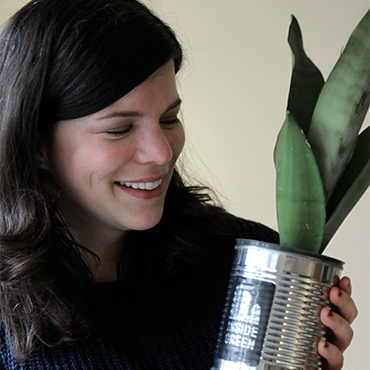 Digital Storyteller
Josephine Anderson is an artist and filmmaker specializing in multiform documentary. With Inside Green, she enjoys exploring the relationship between offline interactions and online digital representation. Her goal is to learn to keep a houseplant alive for at least two weeks.
What drew you to Inside Green?
When someone described Inside Green to me as a social experiment that gets people to share house plant clippings with friends and strangers, and then tracks the spread of these plants and their descendants across Vancouver, I was all in. Way too cool to pass up.
What do you do for Inside Green?
I create media assets for Inside Green. I collect stories, photographs and videos that share unusual glimpses into people's connection to plants, and trace what this project means to people. I also make explainer videos so that people like myself who aren't plant pros can easily take care of their houseplants and even propagate them.
Describe your dream plant.
My dream plant would be constantly changing in colour and shape and would continually surprise me with its transformations. A transformer plant!