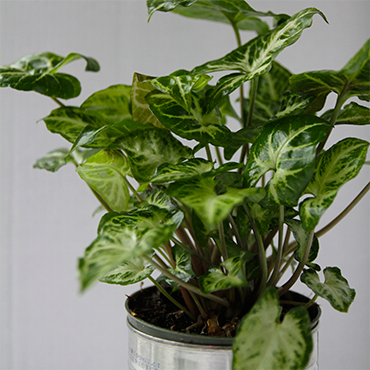 Nephthytis
Syngonium podophyllum
Water Care
Water when soil surface starts to dry. Nephthytis enjoys moisture, but overwatering can lead to root rot.
Light Care
Find a bright spot in your home, but keep it away from direct sunlight to prevent sunburn.
Temperature Care
Average room temperature should be at 16°C minimum, and keep plant away from heater vent and fireplaces.
Humidity Care
Place in bathroom or kitchen where there is more moisture in the air.
Repotting Care
Repot in the spring, or when roots start to need more space in its pot.
Propagation Care
Plant cuttings in water or in potting compost.